The best choice for your packaging project
3D CAD/CAM-Software VPack®

You would like to package products? Do you want to maximize your 3d packaging design workflow?
With VPack® you develop and create packaging in 3D. Including product packaging, displays, folding boxes and much more. The 3D CAD/CAM software offers practical tools and functions to precisely design packaging solutions.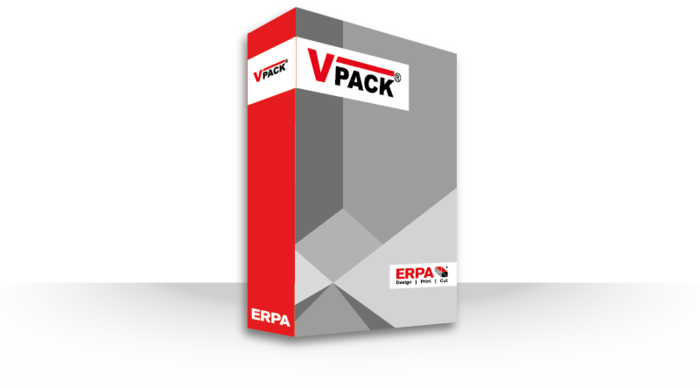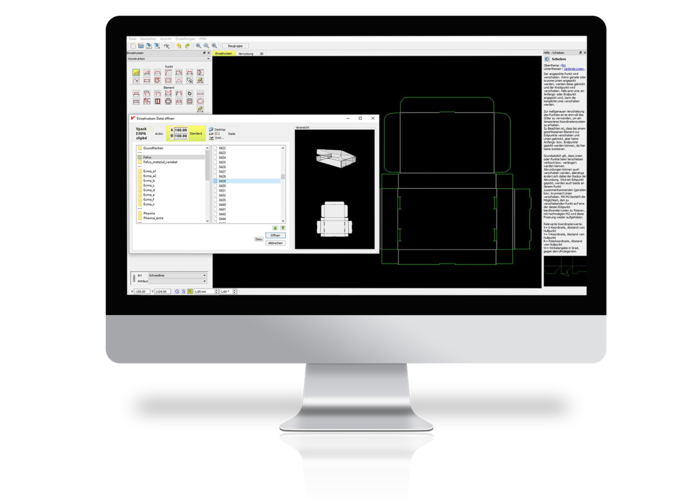 The 3D CAD/CAM packaging software VPack® offers completely new possibilities in packaging development through the reality-based integration of modern 2D and 3D design.

The smooth transition of the packaging design from 2D to 3D in real time enables intuitive editing of the flat-lying as well as the folded packaging in three-dimensional space. With just a few clicks, you can achieve customized results of the highest quality.
Semi-automated design tools let you create individual packaging solutions, entirely according to your company-specific requirements and all in 3D real time. The company-specific parameterized packaging in the desired format offers you maximum flexibility to package products safely, aesthetically and still cost-effectively.

The integrated standard library additionally offers more than 1200 packaging patterns for solid board and corrugated board, which can be customized with any geometric values and materials. This means that several thousand standard packages are available to you in seconds.
The integrated 3D-pdf and html exporter puts an end to boring images. Present the packaging design as an interactive 3D animation. With the Acrobat Reader® your customers can fold, zoom, rotate and animate the virtual packaging.

Import a 3D object of the product virtually in the packaging. The 3D model integration automatically generates an exact-fit cross-section of the inlay to package the product securely, saving space and resources.
VPack® provides all data for a smooth workflow in the packaging industry. From company-specific data output and individually adaptable program functions to the control of all common cutting systems for prototype development and digital small batch production.

The integration of the VKalk-server as well as the EDB-server in VPack® enables an unlimited data exchange and collaboration between different departments like design, production and sales as well as the provision of data for your enterprise resource planning system (ERP) and your online store.

All benefits

Easily create and develop folding cartons, displays, retail packaging, outer cartons and many other packaging solutions
Many functions to design customized packages in 2D and 3D
Fluent editing of flat packaging designs in 2D and folded 3D design in real time
Integrated library of over 1200 FEFCO, ECMA and PHARMA solid and corrugated packaging standards
Semi-automated design tools for individual packaging solutions
Company-specific parameterized standard packaging that adapts to the product, technical and personnel requirements
Realistic packaging design in 3D through rendering technology and antialiasing
Fully automated 3D pdf with realistic folding animation of the finished packaging as well as the virtual product
Analyzes material use, waste, line lengths and other important information
Connection to all common digital cutting systems
Integration to the VKalk-server for price calculations within seconds and linking with your online store
Integration with EDB-server for optimized data transfer of design data